Information is everywhere, but if information is untamed and disorganized it's useless to your operations management.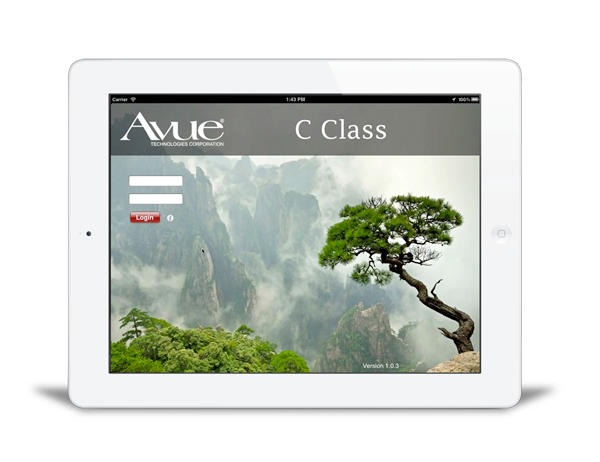 In today's world, you need information that's accurate and delivered in real time; information that's optimized for your organization's goals; and information that provides insight and certainty.
You need ultimate accountability. You need complete enterprise visibility.
That's Avue C Class.
Avue C Class is personalized technology, developed for C-level executives to artfully transform complex operations data into quickly accessible and actionable executive decision support.
With Avue's iPad delivery system, you get information at the touch of a finger, on demand, anywhere, anytime.
Avue C Class allows you to:
• make decisions with agility
• collaborate with your leadership team in shared strategic space
• set the pace on performance
• have confidence in your data
The flagship application for C Class is Avue's Command Center and Command Console, providing mission-critical business intelligence of gathered, stored, analyzed and data access for decision support and reporting — displayed in eye-catching, highly accessible informational graphics.
Avue C Class provides a cloud of C-Suite Essentials, including:
• workflow
• system interfaces
• real-time organizational chart
• position management
• online skills survey and ad hoc survey tools
• teambuilder, including collaboration and conferring teams, and
• a client-unique app store.
And to assist executives,  C Class provides strategic space for modeling and forecasting — including organizational forecasting, succession planning, and organizational optimization — and affinity space for collaboration across the enterprise – along with analytical frameworks to assess the impact of executive decisions.