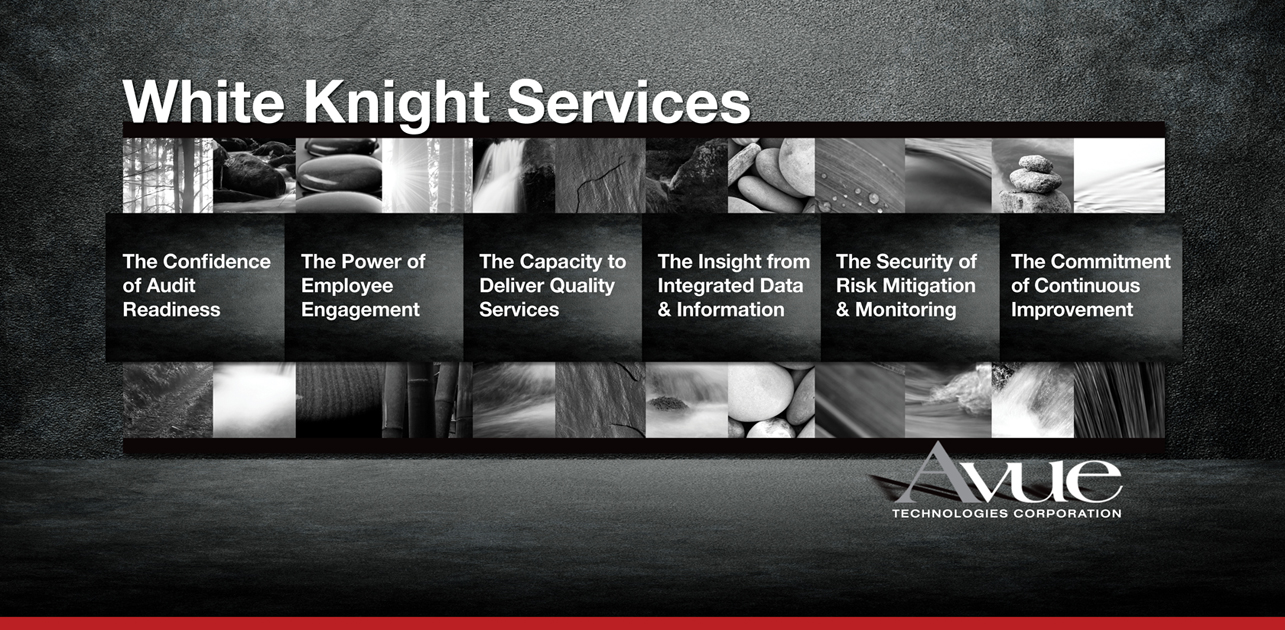 The Goal
The factors driving any agency's mission success are the talents, skills, and performance of its people.  Leadership is key to achieving results and human resources is a critical function supporting agency leaders.
For human resources to deliver its contribution, it must be compliant, proactive, and operationally efficient.
White Knight Services exists to ensure that any risk to the human resources function is fully addressed, whether that is regulatory or legal compliance, audit readiness, skill development, operational support, or expert consulting.
White Knight Services are technology-enabled services that can be used for broad-based projects, ongoing program support, or surgical strike interventions.
The goal is an HR program that is fully compliant with law and regulation, audit-ready, and recognized by your constituencies and peers as outstanding.
Avue's Technology-Enabled White Knight Services
DEU Audit Preparation & R3
DEU Internal Audit Preparation & R3
Classification Program Audit Preparation & R3
Improving Employee Engagement & Federal Employee Viewpoint Survey Action Plans
Eliminating Backlogs in Hiring and Job Classification
Preparing for Civil Rights Litigation
Delivering Consent Decree Fulfillment
Scoring Better on Internal Program Audits and Reviews
Developing Responses to Agency, Departmental, OPM, and OMB Data Calls
Enlightened Management and HCM Accountability Programs
Contact us today for your agency's program review
(253) 573-1877